Looking for some festive Fall activities to enjoy in Rhode Island? You're in the right place! We've compiled a list of our favorite seasonal attractions in the area to make sure you get your fill of fall across the state!
Jack-O-Lantern Spectacular
Providence, RI
September 29th – October 31st
Kicking off our list is the iconic Jack-O-Lantern Spectacular at Roger Williams Zoo! Over 5,000 intricately carved pumpkins line a quarter-mile walkway to create the ultimate Halloween experience! Click here to purchase tickets in advance. All proceeds support the zoo's conservation efforts.
Frerich Farm's Southern New England's Giant Pumpkin Growers Weigh Off
65 Kinnicutt Ave, Warren, RI
Saturday, October 8th • 9-5 PM
Balloon Rides Offered from 9-11 AM
On average, pumpkins weigh 12 to 18 pounds with occasional outliers that might hit 20. We would consider those outliers pretty big, right? Wrong. Last year's winning pumpkin weighed a whopping 2,201 pounds! This event tops itself each year with countless activities for the whole family. Need any more convincing? Check out this picture of last year's winner!
Accompanying the weigh-off and its vendors, RE/MAX River's Edge will offer tethered hot air balloon rides for visitors, wind and weather permitting!
Pumpkin Smash Spooktacular at Seekonk Speedway

Seekonk, MA
Saturday, October 8th • 2 PM
Experience the Seekonk Speedway like you never have before at the Pumpkin Smash Spooktacular! Get dressed up to participate in costume contests, take a look at the decorated cars, watch Powder Puff Races, Spectator Drags, and more! Get your tickets here!
2022 Bowen's Wharf Seafood Festival
Newport, RI
October 15th – 16th
Seafood season isn't over just yet! It's not too late to plan your trip to Newport for the 2022 Bowen's Wharf Seafood Festival. Coastal Living Magazine describes it as one of the "10 Fabulous Fall Festivals on the Coast!" Click here for more information!
Making Strides of Providence Breast Cancer Walk
2 Kennedy Plz, Providence, RI
Sunday, October 16th • 7:30 AM
Not only is October known for Halloween festivities, but it's also Breast Cancer Awareness Month! Making Strides of Providence aims to put an end to Breast Cancer one step at a time. Whether you sign up with a team or walk solo, make a donation, volunteer, or just show up to support, you can help fuel the fight against breast cancer! Sign up for Making Strides of Providence here. All proceeds go towards breast cancer research! To donate, click here!
Corn Maze at Escobar's Farm
Escobar Farm
255 Middle Rd, Portsmouth, RI
September 2nd – November 6th
Friday – Sunday • 10:00 AM – 6:00 PM
Head on over to Escobar's Farm to explore their intricate corn maze that spans over 8 acres. Try your luck at navigating your way through the corn maze, with or without a map! The farm also offers hay rides, a dairy farm, and a giant pumpkin patch for the kids to enjoy.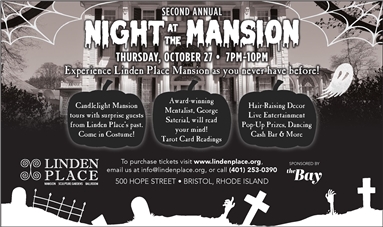 Night at the Mansion Halloween Haunt
Bristol, RI
October 27th • 7-10 PM
Bristol is rich with landmarks full of history and mystery. For a frighteningly fun evening, get dressed in your finest attire and spend the night at the renowned Linden Place Mansion. Channel the estate's eerie energy through various events around the grounds, including a magic show, real-life ghost stories, and the chance to witness a seance where former occupant, Ethel Barrymore, may be summoned! Click here for more details!
Bristol Halloween Walkabout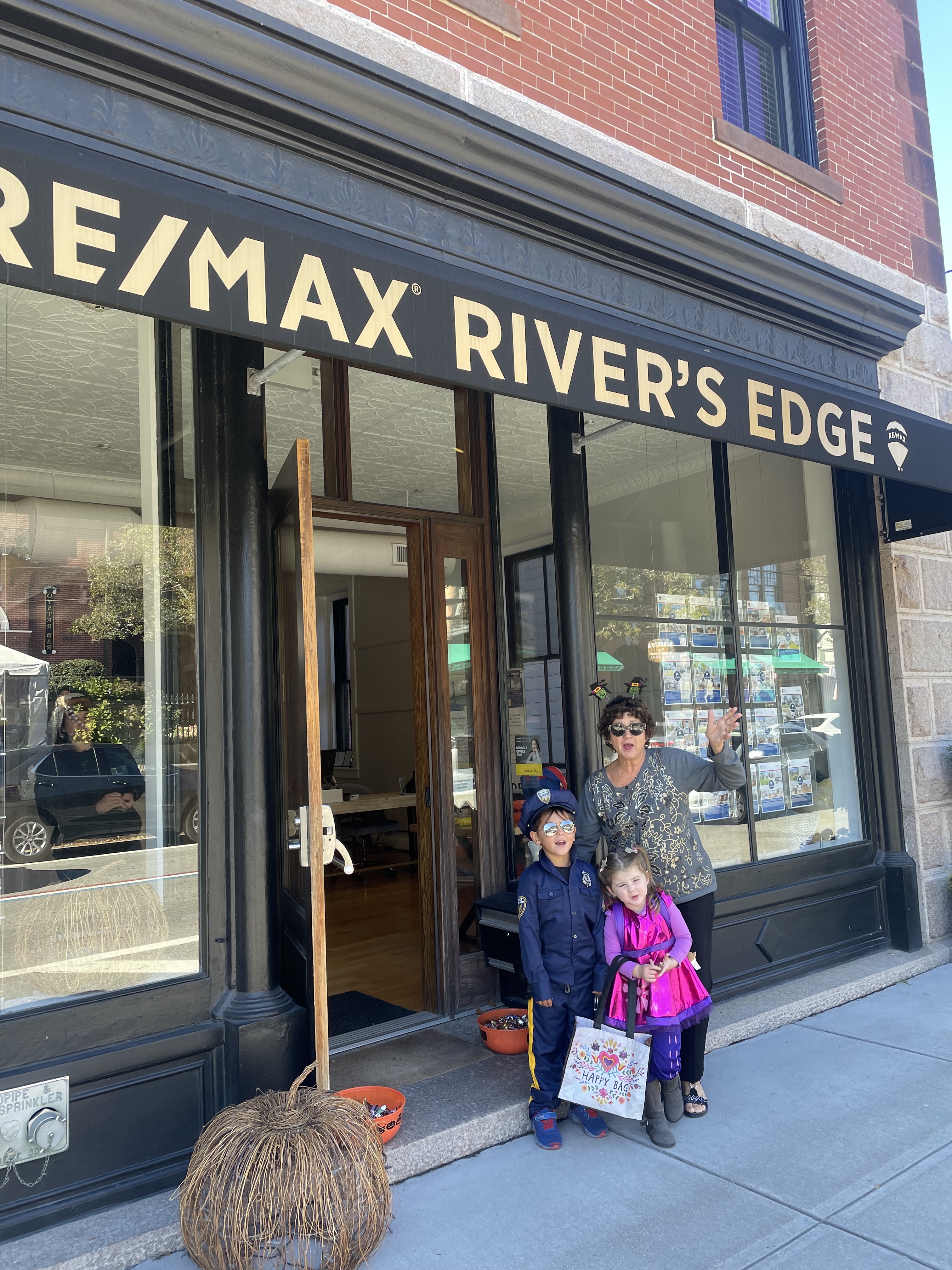 Bristol, RI
Sunday, October 30th • 1-3 PM
Looking for an afternoon of trick-o-treating fun? Stroll the streets of Bristol to collect some sweet treats at participating storefronts! Be sure to stop by RE/MAX River's Edge at 423 Hope Street for a tasty treat.
Ghost Tours of Newport
25 America's Cup Ave, Newport, RI
Dare to explore Newport's haunted history? Take a lantern-led walking tour through the historic streets of Old Towne Colonial District to learn about the secrets held within the city, explore ghost ships, graveyard crypts, and more! Private tours are also offered, just inquire within! Click here to book your ghost tour!
Pick-Your-Own Farms
Savor the Fall season at these local pick-your-own farms where you can enjoy the crisp Fall air with your family and friends!
Sweet Berry Farm
915 Mitchell's Lane, Middletown, RI
Old Stone Orchard
33 Coldbrook Rd, Little Compton, RI
Rocky Brook Orchard
997 Wapping Road, Middletown, RI
Dame Farm and Orchard
91B Brown Ave, Johnston, RI
Four Town Farm
90 George Street, Seekonk, MA