As the holiday season approaches, Bristol and its surrounding towns are celebrating everything there is to love about this time of year. Over the next two months, multiple events will be hosted around the area for the enjoyment of the public! Be sure to check them out and make the most of this special season!
Christmas Snow Ball
November 11th, 2022 | 6:30-10:30 PM
St. Elizabeth Auditorium, 577 Wood Street, Bristol, RI
Kick off your holiday season at the annual Christmas Snow Ball! Take a leap back to the 1940s with this year's theme- Swing into Christmas! Dinner and cocktails are included with the purchase of your ticket, but with Compaq Big Band as your entertainment for the night, you may be up dancing more than you'd think!
Decadent Chocolate Night & Local Artist Reception
Friday, November 18th | 4-8 PM
RE/MAX River's Edge- Bristol
Join RE/MAX River's Edge as we host our Chocolate Decadent Night, in conjunction with Bristol's Holiday Preview Weekend! Stop by our Bristol office at 423 Hope St, which will be open for all to enjoy some sweet treats while admiring the beautiful artwork of local artist, Jane Lavender.
Holiday Preview Weekend
Friday, November 18th (4-8 PM)
Saturday, November 19th (all day)
Downtown Bristol
Clear your calendars, Bristol's Holiday Preview weekend is back! Join us in downtown Bristol for a weekend full of holiday festivities throughout the local shops. Not only does this weekend continue our holiday events, but for every $25 you spend at local participating shops, you get double raffle tickets for the Annual Bristol Merchants Association's Snowflake Raffle
Holiday Lights Spectacular
November 25th -January 1st | 5:30-9 PM
Roger Williams Park Zoo
Get into the holiday spirit at Roger Williams Park Zoo for the annual Holiday Lights Spectacular! Bundle up and gather with your family and friends for a stroll through the zoo to admire the stunning lights. The attraction this year is bigger and better than ever with over three and a half million lights! Hot chocolate and other treats can be purchased on site, as well as special visits from Santa every Friday night in December! Tickets can be purchased here, you don't want to miss this!
Warren Holiday Festival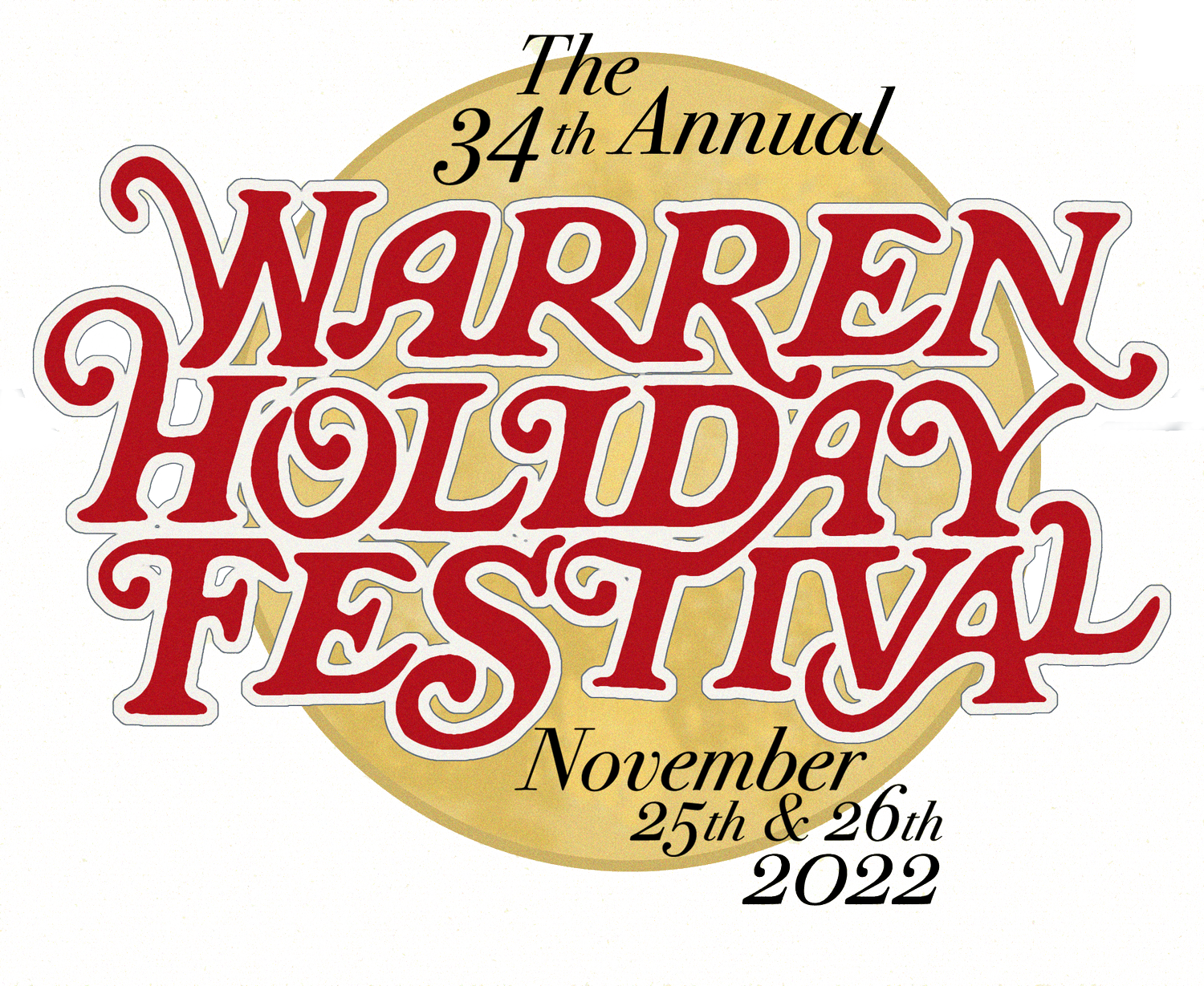 Friday, November 25th | 5-7 PM
Saturday, November 26th | 12-4 PM
Are you ready for some serious holiday fun? Don't miss this event-filled weekend in Warren, featuring an interactive Scavenger Hunt, Marvelous Marvin live shows, arts & crafts workshops, Trolley tours of Historic Warren, and musical entertainment from an array of spectacular performances!
See the full event schedule here!
Kick off to Christmas Community Aid Drive
Saturday, November 26th | 5:00 PM
James D. Reilly Foundation Santa House (corner of State St. and Thames St.)
Looking for an activity to get you moving after another day of Thanksgiving leftovers? Continue the season of giving with the unveiling of the James D. Reilly Foundation Santa House at the corner of State Street and Thames Street in downtown Bristol! Donations are strongly encouraged, and will support families in need during this holiday season. Items such as unwrapped toys, new winter clothing and monetary donations are accepted and greatly appreciated! Click here for more details!
Barrington Tree Lighting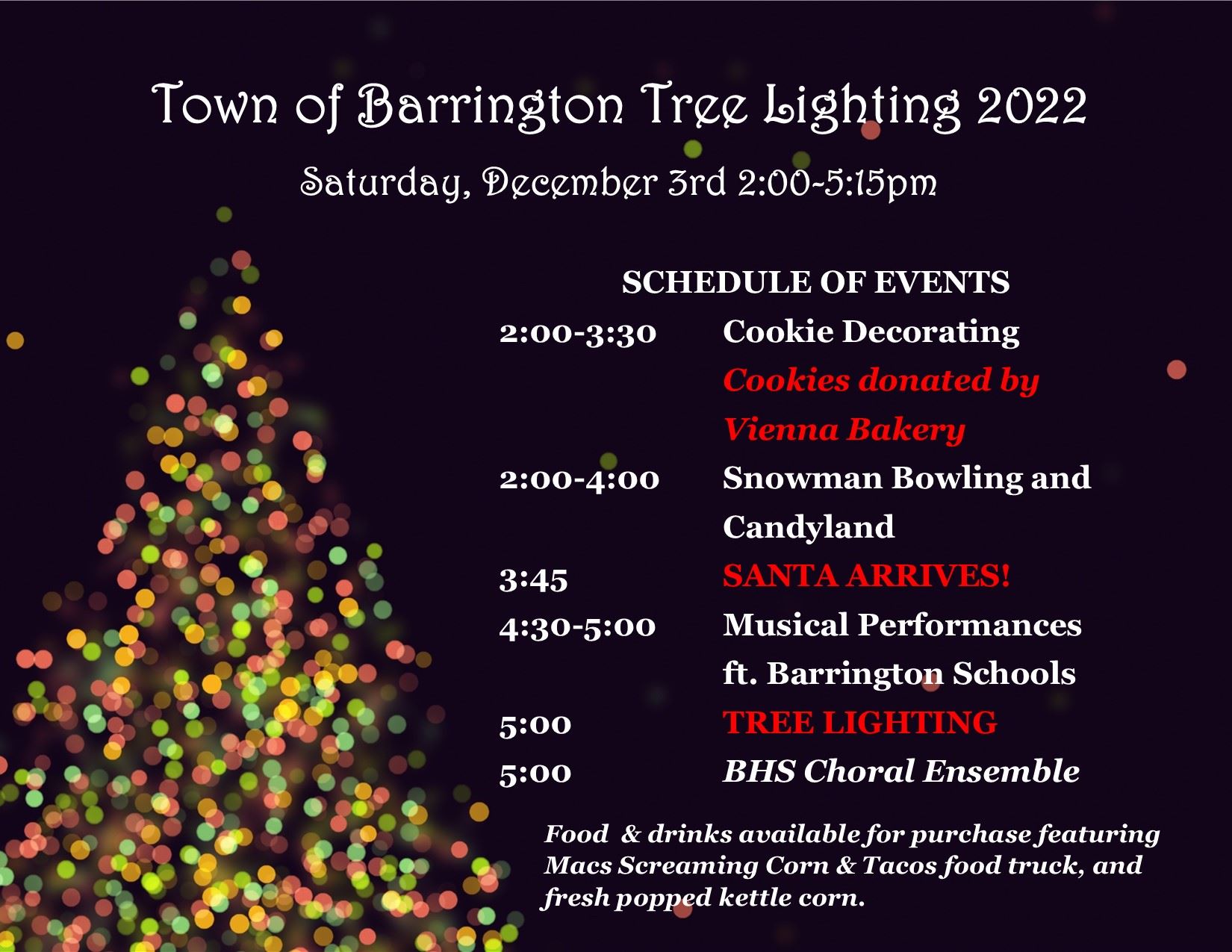 Saturday, December 3rd | 2-5:15 PM
Barrington Government Center, 283 County Rd
Pop over to Barrington for an exciting schedule of events filled with cookie decorating, musical performances, snowman bowling, an appearance from Santa, followed by the annual tree lighting ceremony.
Bristol Grand Illumination
Saturday, December 3rd | 6:00 PM
Burnside Buildings, 400 Hope Street, Bristol, RI
Kick off the holidays in Bristol style at the annual Grand Illumination! Entertainment will be provided by local school choir groups with a special visit from Santa and Mrs. Claus! Celebrate the most wonderful time of year with the tree lighting in the most wonderful place!
Holiday Festival Weekend
December 10th, 10AM – 8PM | December 11th, 12PM – 6PM
Burnside Buildings, 400 Hope Street, Bristol, RI
Mark your calendars and get a taste of a European-style Christmas Market in Bristol's second annual Holiday Festival Weekend! This two-day event features everything from crafts for the kids, vendors for Christmas shopping, live wood carving, wreath decorating, live entertainment, and plenty of photo opportunities to fill your holiday scrapbooks! Be sure to stop in or just stroll through to get a taste of the local holiday spirit.
Christmas at the Newport Mansions
December 15th, 2022
Newport, RI
Looking to spice up your holiday itinerary? Take a trip out of town and experience the holidays with some Newport charm. Wander through the winter wonderland of the finest Newport mansions, each decorated for the holidays. You're also in for a history lesson of the city and its landmarks, in addition to viewing the gem of the season, The Marble House. Transportation will be provided as the tour runs, and lunch can be taken at your leisure when dropped off at Bowen's Wharf. Click here for details regarding pick-up times, locations, and ticket info!
City of Providence Hanukkah Celebration
December 18th, 2022
Jewish Alliance of Greater Rhode Island | 401 Elmgrove Ave, Providence, RI | 3-6pm
Kick off the first night of Hanukkah with the City of Providence Hanukkah Celebration! Click
here
for updates, more information to follow!
Sparkling Lights, an Outdoor Magical Wonderland
Thursday – Sunday Evenings
November 19th – December 23rd, 2022 | 4:30-6:30PM
Every Evening, December 26, 2022- January 1, 2023 | 4:30-6:30PM
The Breakers, 44 Ochre Point Ave, Newport, RI
Enjoy Newport in all of its glory during the holiday season! Come gaze at the magical light displays throughout The Breakers while getting into the holiday spirit with festive music and the intricately decorated gardens. After strolling through, be sure to head towards the Children's Cottage to take a look at Santa's Workshop! Click here for more information.
*Sparking Lights will not happen November 24, December 17, December 24, December 25*